Dear customers/friends,
This is my professional life information.
I graduated back in 1990 from the Bulgarian Marine Academy.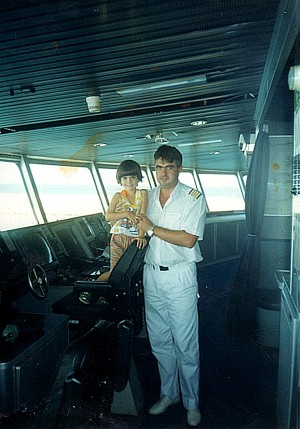 After I passed all the ratings from cadet to Ch.off. 1999, I became a first time Captain on a high speed air cushion craft , the " San Frangisk", rated for 312 passengers .
In 2002 I won a Green card in the lottery and together with my family, we moved to the US.
Two weeks after I arrived in the US I was lucky to start working with Alex Stewart International Inc. , one of the well recognized Marine surveying companies. After I spent time with them (ten beautiful and very helpful professionally years), I decided to take on another challenge. In January 2012, I incorporated my own Marine Surveying and Consulting Company.
Looking into the future I want to succeed in business and making my customers/friends happy with my services.
Thank you for your time and interest for Bul Mar Prof LLC.
I hope together we can grow in the Marine business.

Faithfully yours,
Zlatko  Vergiev
AMS , SAMS member No 911  hull , machinery and cargo